OPERATION DEMOCRATIZATION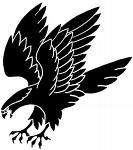 GLOBAL DECISIONS



Global Jurisdiction
United Nations Statute
Globocean Constitution


NORSID CASE: Notorious Repeated Systemic Institutionalized Damages.

OPERATION DEMOCRATIZATION: SYSTEMIC unequal citizen/member-state rights/unions, manipulation of election rules, manipulation of number of representatives, reduction of turnout, fraudulent campaign, fraudulent vote counting, systemic constitution violating democracies, non-independent judiciary, non-independent election organization, supposedly (un)constitutional monarchies/theocracies, non-constitutional absolute monarchies/theocracies; civilian/military dictatorships; one party dictatorships.

CANADA, AUSTRALIA, NEW ZEALAND, DENMARK, NORWAY, SWEDEN, BELGIUM, NETHERLANDS, LUXEMBOURG, ANDORRA, LIECHTENSTEIN, MONACO

JUDGMENT: inclusion of judgments available for open certified judges and jury citizens using email jusistem (at) jusistem.com; Global Order to Stop/Repair Damage; notorious repetitive systemic evidence of damages.

Global Order to Stop/Repair Damage served to national/international judicial systems to be locally and internationally enforced, directly and immediately or by opening a local/international judicial process to be concluded in no longer than one year.

So called "constitutional monarchies" are unconstitutional, in contradiction with itself and United Nations Equality Art 1. They must be separated from state, as self-funded private organizations with monarchs as equal citizens.

Fundamental Human Rights, such as citizen/member-state equality, can not be alienated even by a supposed consent of a supposed majority.

Declaration of Independence considering that equality between citizens and member-states cannot be taken, negotiated or surrendered, even by a supposed majority, as determined also in Equality Article 1 of the United Nations, the people of Monarchy union member-states are independent and can consider future equal unions as democratic republican federations with equality of representation of citizens and member-states. Monarchy, Kingdom, Crown, Nobles are private, self-financed, social-cultural, chivalry-charity organizations separated from the state/government.

Equality is an individual, minority, fundamental right. Even if a majority supports a monarchy or religion, that support must be voluntary with a private organization. Logic, common sense non-damaging equal rights principle and United Nations Article 1 mandate equality of citizens and member-states union.

Immediate implementation of notorious successful model of Republic Federations requiring support/approval of majority of citizens and majority or unanimous of member-states with a house (representing citizens) and senate (representing member states) and/or referendum/plebiscite of union citizens and member-state citizens.

General Declaration of Independence:
"Unequal Union X" causes damages to "Citizens/Member State Y", violating equal rights, as in United Nations Equality Article 1. "Y" is now independent and will consider future offers of Equal Unions.

Given that unequal unions violate principle of citizens and member-states EQUALITY (United Nations Art 1), regular 4 year plebiscites/referendums shall decide if each member-state should be:
1)Independent.
2)Independent but join equal unions.

ACCUSATION: inclusion of accusation available for certified prosecutors and any citizen using email jusistem (at) jusistem.com; Notorious Repeated Systemic Institutionalized Damages.

Damage/Violation United Nation Equality Article 1.
Citizens and member-states must be equal in a Federated National Republic or similar.
Monarchies/religions must be private organizations.

DEFENSE: inclusion of defenses available for accused, certified defenders and any citizen using email jusistem (at) jusistem.com.

Majority of citizens approve, don't disapprove, unequal power mostly symbolic, traditional.



CANADA, AUSTRALIA, NEW ZEALAND
DENMARK, NORWAY, SWEDEN,
BELGIUM, NETHERLANDS, LUXEMBOURG
ANDORRA, LIECHTENSTEIN, MONACO